The heart of NRCM's mission has always been to mobilize people who care about Maine's environment. This year, we are building on our legacy of grassroots organizing. We're excited to introduce Kristin Jackson as our new Digital Outreach Manager. Kristin is building on our existing digital organizing work and is highly focused on finding more ways for you to participate in our advocacy work. She is already busy rolling out new features that will make it easier for all of us to take action and make our collective voices louder.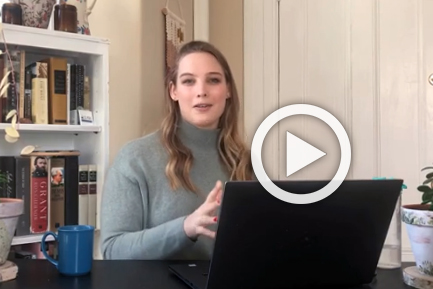 For example, Kristin is finding new tools for reaching younger and more diverse audiences. She's in the process of launching a new database that will help us identify Mainers across the state and across the political spectrum who have the potential to get involved in our work, like recently registered voters, potential environmental activists, and folks interested in hunting and fishing. She's also looking at an array of options that help you speak out on issues you care about. She just unveiled a "Click-to-Call" action alert feature that will connect you directly with your lawmakers by phone. Speaking with your lawmaker personally on a phone call can be much more effective than an email.
The Natural Resources Council of Maine's commitment to digital outreach is part of our ongoing commitment to working with a wide diversity of people, in every corner of the state, who care about Maine's environment. If you haven't connected with us online yet, you can sign up for our action alerts at nrcm.org/take-action.
Our work together has never been more important. With the Biden Administration's infusion of pandemic recovery funding to Maine, we have a once-in-a-lifetime opportunity to deal with our warming climate, transform our economy, and save the lands and waters that we love so much. Next time you get an email from us, please check out what we are asking from you and do it!
Hopefully, our new digital tools will make it easier than ever.
—Lisa Pohlmann, NRCM CEO
This column originally appeared in the Spring/Summer 2021 Maine Environment newsletter.