If the Day One Executive Orders of the Biden-Harris Administration are any indication, we are about to experience a new era for America, one based in science, truth, and respect. This was made very clear during the Inauguration on Wednesday January 20, 2020. Importantly, President Biden understands that we must act quickly to confront the climate crisis, not only because of the impacts we're already seeing, but also because of the enormous opportunities it presents for our future.
From the amazing and inspiring moment that Kamala Harris became America's first female, Black, and Asian American Vice President, to Biden's speech reminding us of our great democracy, to the stunning performance by the first national youth poet laureate, Amanda Gorman, it was a ceremony that reflected what is best about America. There was a call to action for the work that still needs to be done, especially to unify the American people.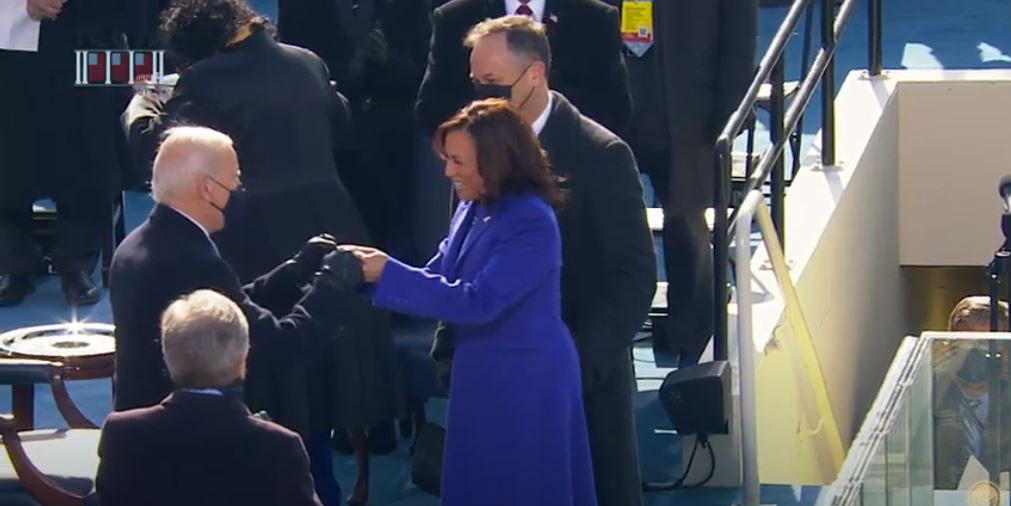 The last four years have been marked by division and a full-throated attack on America's environment. "A cry for survival comes from the planet itself—a cry that cannot be any more desperate and clear," President Biden said in his address. Fortunately for all of us, the President and Vice-President Harris hear those cries and understand that clean air and water should be rights for everyone. Our natural environment is worth saving. The climate crisis must be confronted with boldness. We must unite and work together to save our planet.
As the sun rises over Maine, new hope emerges for ambitious climate action and protection of our nation's land, air, water, and wildlife. https://t.co/aWJOjJXNvd

— Natural Resources Council of Maine (@NRCMenvironment) January 21, 2021
Here in Maine, we've seen the benefits of working together. In the last few years, we've passed ambitious new climate and clean energy laws, positioning Maine as a national leader. These new laws are creating new jobs, saving businesses and taxpayers money, and building a healthier future for our children and grandchildren. We're also having a much more open and honest conversation about the rights of our Native Tribes.
Maine, like the country, has stark political differences, but there are commonalities and issues we can and must work together on. Maine's beautiful lands and spectacular waters are the backbone of our economy. They have been paying all of us dividends for years. Safeguards for our environment also provide health and well-being for our people.
So, like many of you, I couldn't help but reflect on the moment we experienced during this inauguration. It is a moment in time, marked by the promise of a new day. It reaffirmed that there's work to do and we must work together to get there.
As Gorman said during her powerful poetry reading:
For there is always light,
If only we're brave enough to see it.
If only we're brave enough to be it.
—by Lisa Pohlmann, NRCM CEO