Last week, I found out about an important new report on toxic chemicals found in cars and car seats.
Let me tell you why this report is important.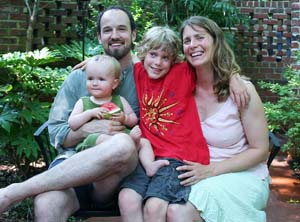 My daughter was born a little over a year ago, and right before she was born, my wife and I went out and purchased what we thought was the best and safest car seat available.
And last week – a year after we've been religiously strapping her into it daily – we looked at this report, and we find out that it's the most toxic car seat on the market.
We were outraged and you should be too.
Nobody should have to choose between exposing their children to toxic chemicals and exposing them to the dangers of car collisions.
This report makes it abundantly clear that there are plenty of car seats that are made from materials that aren't toxic, and there's no reason that all car seats shouldn't be made from safer materials that are non-toxic to children.
I work day-in and day-out trying to prevent toxic chemicals from coming into our environment here in Maine.  If I couldn't see this coming, then how can the average parent be expected to know about the toxic chemicals in the products they buy and use for their families?
We need to fix the broken system which lets unnecessary, dangerous chemicals be put into everyday products without question and without consequence.
We shouldn't have to worry about putting our kids at risk every time we strap them into their car seats.
For more information about the report and NRCM's work to phase out unnecessary dangerous chemicals that threaten our health, go to www.nrcm.org.
Matt Prindiville
NRCM Project Director, Toxics and Sustainable Production