Taste Organic.
Organic meats, produce, and dairy can reduce your family's exposure to pesticides, harmful hormones, and pollutants. Buying at a local farmer's market or joining a Community Supported Agriculture (CSA) project means fresh, organic food for your family all season.
Learn more about organic food and CSA projects near you.
Find a local Maine farmer's market near you.
Watch the Fish.
Some fish—swordfish, farmed salmon, and others—may contain high levels of mercury and other toxic chemicals. Eating fish lower on the food chain reduces your exposure. To choose fish from healthy stocks and avoid species that are over-fished, see Environmental Defense's Safer Seafood Chart.
Cooking Well Done.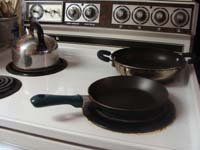 Recent studies show that heated Teflon breaks down into toxic gasses and particles, including carcinogenic perflourintated compounds. A seasoned cast-iron skillet, or an oiled stainless or enameled steel pan, provides a non-stick surface without the health risk.
Learn more about the health and environmental effects of using Teflon cookware.
Microwave Safe.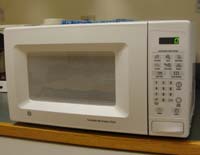 When certain plastic food containers are microwaved, toxic hormone-disrupting chemicals can leach into your food. To be 100% safe, heat your food in glass or ceramics instead. If you're using plastic, make sure to use containers that are listed as safe for microwave use. Learn more about safely cooking in the microwave.
Know Your Water.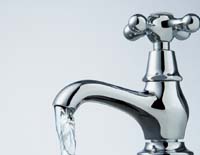 Both tap and well water can contain toxic pollutants including arsenic, bacteria, and disinfectant byproducts.
To learn about the safety of your water source and tips for purchasing filters, visit the State of Maine website here.