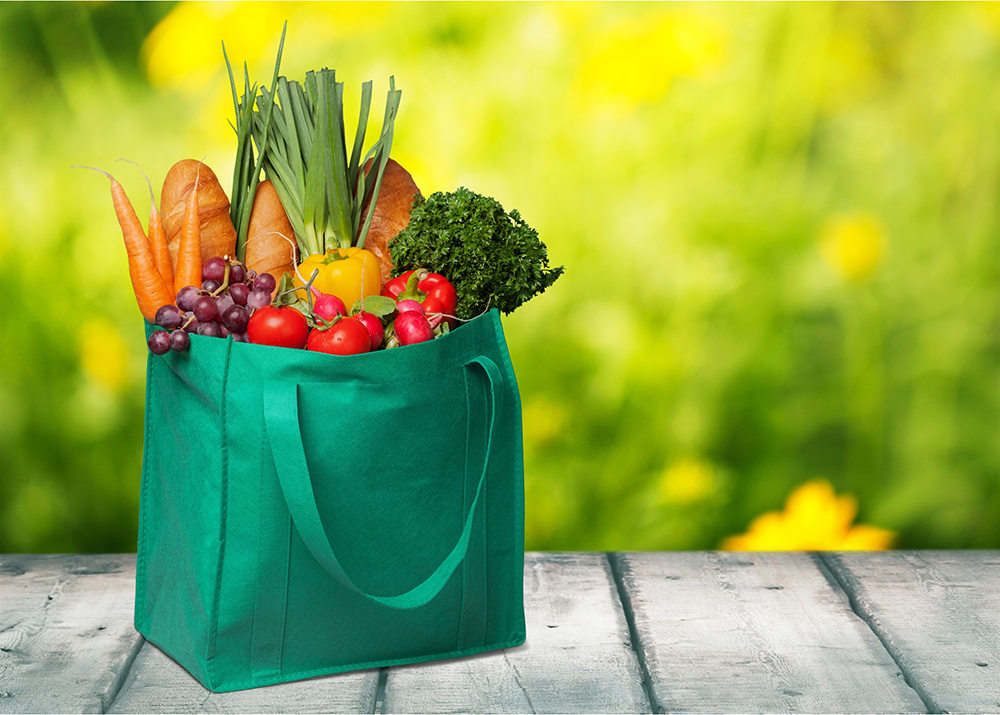 When stores routinely hand out an unlimited number of single-use disposable bags, we end up creating a lot of unnecessary waste. Moving away from our reliance on single-use disposal shopping bags is a common-sense way to discourage wastefulness and prevent windswept plastic litter. Simply reminding people that it's a good idea to shop with reusable bags isn't enough to solve this problem and there are more effective approaches your town can take. Join hundreds of other communities by creating a program that offers an incentive for people to shop with reusable bags.
Below is a full list of Maine towns that have passed bag ordinances.
We will continue to update this list as more towns and municipalities pass new ordinances. If you have information about a Maine town not on this list, please email us at nrcm@nrcm.org.
| Maine Municipality | Basic Ordinance Structure | Date Implemented |
| --- | --- | --- |
| Portland | Five-cent fee on paper and plastic bags at stores with greater than 2% food sales | April 15, 2015 |
| South Portland | Five-cent fee on paper and plastic bags at stores with greater than 2% food sales | March 1, 2016 |
| York | Ban on all plastic carryout bags | March 1, 2016 |
| Falmouth | Five-cent fee on paper and plastic bags at stores that are 10,000 square feet and larger | April 1, 2016 |
| Freeport | Ban on plastic bags and five-cent fee on paper bags at stores with greater than 2% food sales. It does not affect retailers. | September 12, 2016 |
| Kennebunk | Ban on all plastic carryout bags | October 14, 2016 |
| Topsham | Five-cent fee on paper and plastic bags at stores with greater than 2% of food sales | May 7, 2017 |
| Brunswick | Ban on single-use plastic bags | September 1, 2017 |
| Saco | Ban on single-use plastic bags | October 1, 2017 |
| Cape Elizabeth | Five-cent fee on single-use carryout bags at farm stands and stores where food generates at least 2 percent of overall sales | December 6, 2017 |
| Belfast | Ban on single-use plastic bags and polystyrene carryout containers | January 1, 2018 |
| Bath | Ban on single-use plastic bags, five-cent fee on paper bags with escalating fee to 15 cents after third year | April 22, 2018 |
| Manchester | Ban on single-use plastic bags | July 1, 2018 |
| Blue Hill | Ban on single-use plastic bags | June 2018 |
| Rockland | Ban on single-use plastic bags and foam containers | January 1, 2019 |
| Bar Harbor | Ban on single-use plastic bags | February 14, 2019 |
| Damariscotta | Ban on single-use plastic bags | March 1, 2019 |
| Newcastle | Ban on single-use plastic bags | March 1, 2019 |
| Southwest Harbor | Ban on single-use plastic bags | Takes effect on April 22, 2019 |
| Camden | Ban on single-use plastic bags | Takes effect on April 30, 2019 |
| Waterville | Ban on single-use plastic bags at retail stores of 10,000 square feet or more | Takes effect on April 22, 2019 |
Other Reusable Bag Resources