NRCM's 10th annual Polar Bear Dash (The Dip portion was cancelled due to extreme cold) was another great day at East End Beach in Portland. Nearly 150 people ran or walked in the 5K around Back Cove, ending at East End Beach. We want to thank everyone who came to the Dip & Dash – and we also want to send huge thanks to our business sponsors!
You can see photos from the day on our Facebook page.
View full race results at http://www.3craceproductions.com/results.php.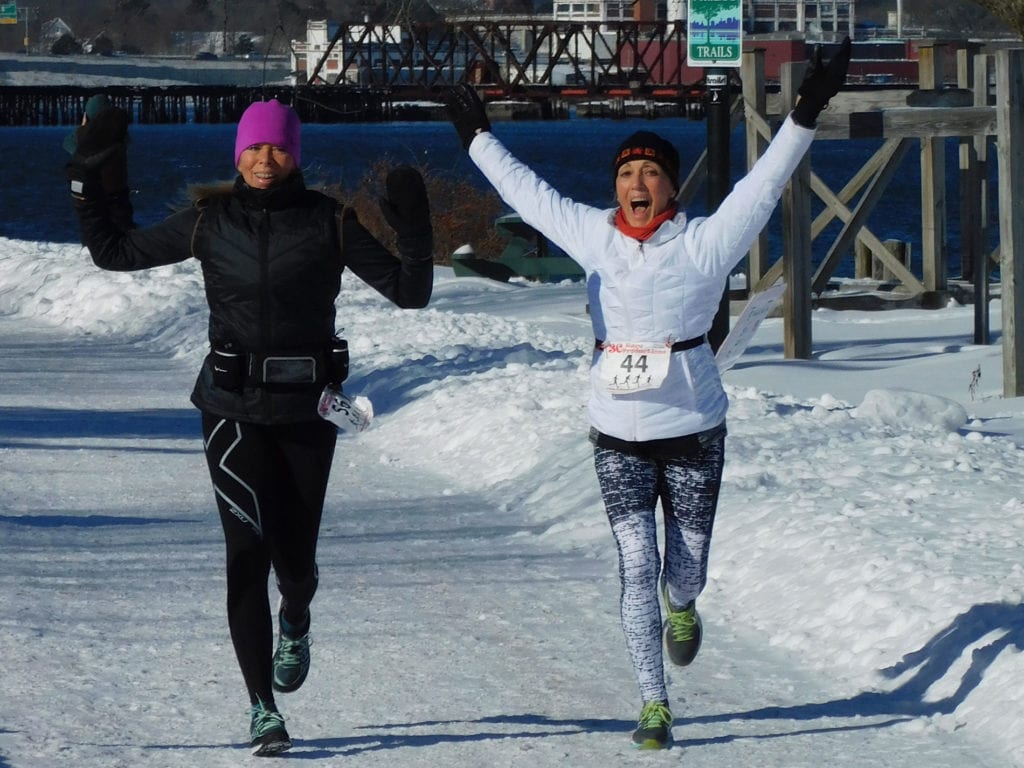 After the 5k walk/run we took a group photo on the beach, enjoyed hot drinks and food, and throughout the morning we listened to great music provided by our DJ!
Here's a map of the course: http://www.mappedometer.com/?maproute=239356.
Shoe Recycling: Our business sponsor, Lamey Wellehan, offered shoe recycling. People could bring old pairs of running shoes to pass on, and we collected them to deliver to Lamey Wellehan, who will pass them on to those in need and extend their use—keeping them out of the waste stream.
Treats at the beach: At the beach, we had coffee cake donated by Wild Oats Bakery and hot drinks from Coffee by Design. What a way to kick off the  New Year's Eve celebration!
This event helps raise awareness about climate change and funds in support of our work to keep Maine a special place! Energy efficiency, clean air, and renewable energy sources are a priority for NRCM. Every cent raised from this event will be used to directly support our work for a clean energy future for Maine.