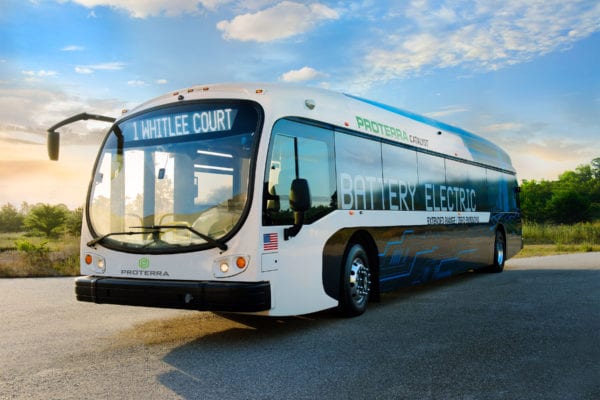 This zero-emission electric bus visited Portland and Augusta. It can run all day on a single charge, holds up to 77 passengers, and is much quieter inside and out compared to traditional diesel buses. Operational and maintenance costs are also lower—electric buses can save communities about $37,000 per year compared with diesel buses!
Greater Portland Metro (METRO) and ShuttleBus-ZOOM (Sh-Zoom) (Biddeford, Saco, and Old Orchard Beach Transit) are considering a transition to electric buses and a zero-emission fleet, so electric bus maker Proterra—a possible partner with GPM and SZ for a federal grant—is bringing a demonstration bus to Maine.
Thanks to everyone who stopped by to  learn more about these electric buses and take a ride around town!