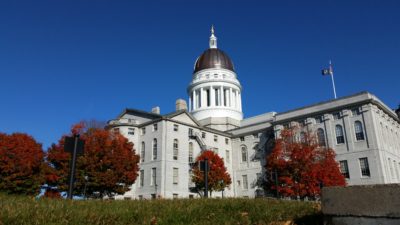 Thanks for joining us on Thursday, December 1, for a discussion and presentation by NRCM Advocacy Director Pete Didisheim of the outcomes of the 2016 elections and what they may mean for Maine's environment.
Although NRCM does not get involved in candidate elections, we have a strong interest in the results of elections. This year's elections will be significant—no matter what happens.
Who will we elect as president?
Will we see major changes in the U.S. House or Senate?
How will the composition of the Maine Legislature change?
Did candidates with a strong history of protecting Maine's air, land, water, and wildlife win?
And what does this all mean for Maine's environment?
Elections always bring change. As the state leader in environmental advocacy, NRCM knows how to respond to those changes. We work with Democrats, Republicans, and Independents—and what is most important, we work for you—to protect the health and beauty of the natural resources that define Maine.
Thanks for coming to hear from NRCM and our early analysis and thoughts on what the election results mean for Maine's environment.