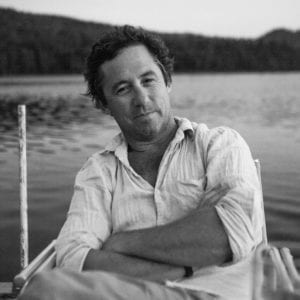 NRCM Rising and the Natural Resources Council of Maine Presented Author Porter Fox
Thursday, September 6
6:00–8:00 p.m.
Rising Tide Brewing Company, 103 Fox Street, Portland
NRCM Rising and the Natural Resources Council of Maine hosted a discussion with nature writer Porter Fox as he presents his new book, Northland: A 4,000-Mile Journey Along America's Forgotten Border. (You can read an excerpt here.) Fox spent three years traveling the Canada-U.S. border from Maine to Washington State by canoe, car, freighter, and foot. Northland presents a fascinating story of the region through riveting accounts of Fox's travels, offering readers a dynamic portrait of the northland today—impacted by climate change, water wars, oil booms, and border security. Special autographed copies of Northland are available for sale at the event. Guests also heard from NRCM staff about current threats to Maine's North Woods, opportunities to protect the largest unfragmented forest east of the Mississippi River, and ways to get involved.
The event was free and open to the public.