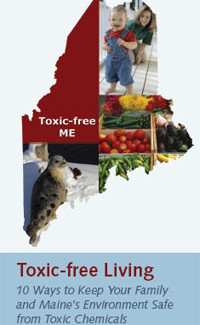 Eat organic. Know your water. Microwave safe. You have heard many of these tips before, but now the Natural Resources Council of Maine has given you a guide to reducing the toxic chemicals in your home, in the kitchen, and in your every day lives.
Read this brochure and then visit our website at www.toxicfreeme.org to find out more about safer seafood, water bottles, baby bottles and more.
Share your tips for toxic-free living with others by visiting our blog.