Working together to protect the Maine we love.
With the help, support, and engagement of people who love Maine, NRCM played a vital role in delivering big victories for our environment in 2015. Because of you, we can celebrate progress in these areas.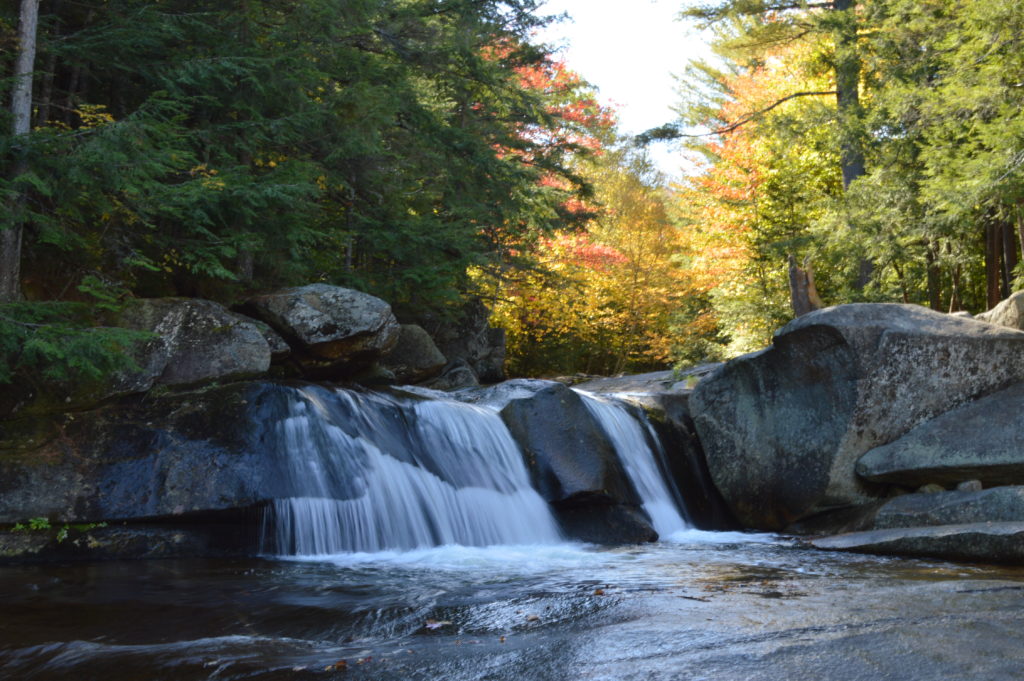 1. Cleaner Maine Waters NRCM successfully led the effort to protect Maine's rivers, lakes, streams, and coastal waters from mining pollution. Defeating weak mining rules was a big, bipartisan victory in 2015 and sent a strong message that Maine people oppose mines that would spoil our landscape, waters, and wildlife habitat, and leave taxpayers responsible for clean-up costs far into the future.
2. Healthy Public Forests  NRCM helped block Governor LePage's plan to radically increase logging on 400,000 acres of Public Reserved forest lands so that he could divert logging revenues to other purposes. These forests have some of the biggest, oldest trees in Maine, and are prized places for outdoor recreation and wildlife habitat.
3. Historic Action to Address Climate Pollution NRCM helped mobilize business owners and citizens statewide to urge Maine Senators Susan Collins and Angus King to defend EPA's Clean Power Plan—the most important effort in U.S. history to reduce carbon pollution from power plants. In response, our senators cast key votes in late 2015 against powerful coal and oil interests that are trying to block the Clean Power Plan and the world's transition to renewable energy.
4. Lower Energy Costs Maine businesses and homeowners will save tens of millions of dollars on energy bills in coming years thanks to our efforts to increase funding for efficiency investments. With broad public support, NRCM was a key player in winning passage of a hard-fought bill to correct a typographical error in Maine law that would have reduced energy-efficiency funding. We also helped build support for an ambitious new three-year funding plan for Efficiency Maine.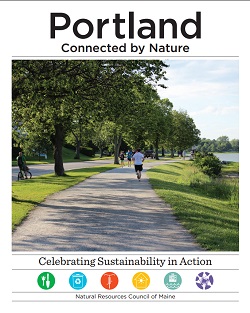 5. More Sustainable Maine Communities NRCM worked with people throughout Maine to promote sustainability initiatives at the local level. We helped towns adopt local ordinances to discourage or ban single-use shopping bags and foam food containers. We produced a first-of-its-kind report showcasing sustainability initiatives in Portland that will help build momentum in Maine's largest city for additional actions and serve as an example for other Maine towns.
6. Momentum for a New National Park in Maine NRCM helped catalyze statewide support for creation of a new National Park and National Recreation Area on up to 150,000 acres of land east of Baxter State Park. Polls show that well over 60 percent of Mainers support the proposal by Elliotsville Plantation, Inc. to donate land and create a $40 million endowment for the new National Park. Studies show that the proposal would be great for the economy of the region.
7. Protection of Maine's Bottle Bill NRCM led the effort to defeat a bill promoted by Coca-Cola that would have undermined Maine's highly successful bottle bill. Coca-Cola would have pocketed $7 million in additional profits over the next six years as towns got hit with millions of dollars in new costs. Our supporters sent a loud-and-clear message to their elected officials, and lawmakers defeated the rollback, preserving the bottle bill that has kept tens of billions of containers out of landfills and incinerators, and off our roadsides.
8. Recycling Program for Paint NRCM worked to shape and pass a 2013 bill to create a convenient recycling program for unwanted household paint. The program was launched this year with more than 80 paint drop-off locations statewide. As a result, hundreds of thousands of gallons of paint will be converted into recycled products or burned as fuel, rather than ending up as toxic waste or in landfills.
9. Freeing Up Funding for Land for Maine's Future (LMF) Program NRCM worked with a broad coalition to mobilize Maine people to demand that Governor LePage release funding for LMF. Forced to reverse his position, the governor vowed to release $11.5 million in citizen-approved LMF funding. As a result, 30 natural areas totaling more than 50,000 acres will be protected. Governor LePage held the money hostage for 10 months in a failed attempt to compel the Legislature to increase timber harvesting on Maine's Public Reserved Lands.
10. More Mainers Speaking Up for Our Environment NRCM is constantly building partnerships with businesses, organizations, and citizens who care about protecting Maine's environment, and this was a banner year for increased engagement. People from every corner of the state spoke up for creation of a new National Park, against weak mining rules, in favor of action to address climate change, and in support of release of LMF funding. NRCM also is excited about the success of our new initiative, NRCM Rising, which is engaging hundreds of Mainers in their 20s and 30s who want to help protect the Maine they love. With more people involved, NRCM builds the power we need to win for Maine's environment.