The beauty and mystery of Maine's natural landscapes have inspired writers for well over a century. Henry David Thoreau, E.B. White, and Edna St. Vincent Millay are among the luminaries who have put pen to paper in an attempt to capture in words the essence of Maine. Countless others have likewise used their skills to write about Maine, and many NRCM members are among them. After all, passion for Maine's environment is core the NRCM membership. Over the last year alone, our members have produced a number of books that lead people out into the wilds of Maine. We think you'll enjoy them. Remember when purchasing any of these books, try your local independent bookseller or gift shop first. —Allison Wells, NRCM Senior Director of Public Affairs
Anyone who enjoys hiking in Maine will be thrilled to know that John Gibson has a new book out. In High Places with Henry David Thoreau: A Hiker's Guide with Routes & Maps (Countryman Press, June 2013) guides you over routes in Maine and elsewhere in New England that Thoreau explored. Along with detailed maps and directions, John provides insights into Thoreau's mountain explorations, including stories of what the trails were like during Thoreau's time. In High Places will help you appreciate why Thoreau was so drawn to Maine's magnificent peaks. You will be, too. Great for fans of history and literature and outdoor enthusiasts alike.

More from Our Members…
Cloe Chunn, 50 Hikes in the Maine Mountains (Countryman Press, February 2002) Cloe's book leads hikers up Maine's highest and most scenic peaks—Katahdin, Kineo, Traveler—to waterfalls, remote ponds, lookout towers, swimming holes, and stunning vistas. She puts a special emphasis on family hiking and how to choose the best trail for kids.
Jeff Wells and Allison Childs Wells, Maine's Favorite Birds (Tilbury House, May 2012) Focused on Maine's most common birds, this book is beautifully illustrated, and includes ID tips, habitat preferences, song descriptions, hot spot highlights, and ways to put your observations to use for science and conservation.
Jan and Elizabeth Pierson, Peter Vickery A Birder's Guide to Maine (Down East Books, 1996) This is a comprehensive guide to the best birding places in Maine, including during fall migration when huge numbers of hawks and falcons migrate to Maine's mountain regions.
Sometimes "exploring" means discovering the interaction between people and the environment. For Porter Fox, it's about snow. His new book, DEEP: The Story of Skiing and the Future of Snow (Rink House Productions, November 2013), describes how skiers and snowboarders rely heavily on long-range forecasts, obsessing over radar so they can plan trips to legendary snowy spots. DEEP details the origins of skiing, the sport's development, and the threat climate change poses to snowy winters. Porter interviews skiers, mountaineers, and climate scientists to describe a problem that's far larger and more serious than the decline of a sport. It acknowledges problems and confronts realities, but also discusses solutions.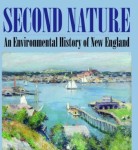 In Second Nature: An Environmental History of New England (University of Massachusetts Press, May 2014), Richard Judd explores the ecological process and human activity that shaped New England over the past 12,000 years, including how changes in farm production and industrial processes transformed the landscape and led to increased fishing and logging. He talks about the role of Maine's North Woods in rediscovering severed ties to nature following industrialization and urbanization. Widespread appreciation for "second-nature landscapes" inspired many to battle pollution and work to protect wild lands, farms, villages, and woodlands.
More from Our Members…
Dean Bennett Nature and Renewal (Tilbury House, October 2009) Dean shares the story of a magnificent wilderness in a relatively unknown valley, amid the White Mountains of Maine and New Hampshire. This is one of s wild areas.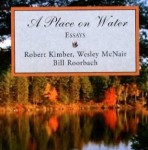 Robert Kimber, et al. A Place on Water (Tilbury House, March 2004) Bob is one of three authors who open their friendship up to us by sharing, with humor and affection, what draws them all to the same small Maine pond. The book typifies Bob's great love for Maine woods, ponds, and way of life that have inspired his other books.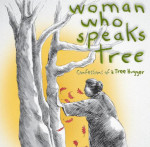 Linda Tatelbaum Woman Who Speaks Tree: Confessions of a Tree Hugger (About Time Press, October 2008) With humor, love, and fury, Linda advocates for the planet and those who defend it by tracing the way trees guided her and her husband to Maine in 1977 to build a solar homestead and grow their own food.
If it's the beach you're off to explore, it's tradition to bring along a good read. New books by NRCM members may provide the fiction fix you're looking for. Paul Doiron is the creator of the Mike Bowditch series. His latest Bowditch book is The Bone Orchard (Minotaur Books, July 2014), which has Mike leaving the Maine Warden Service to work as a fishing guide in the North Woods. But when his mentor is forced to kill a troubled war veteran in an apparent case of "suicide by cop," he second guesses his decision.
Brian Willson's Lydia (Three Islands Press, March 2013) is a haunting novel about Lydia Starbird, whose letters to a cruel husband are found in the barn of an old Maine farmhouse and will have you wondering, is Lydia a ghost? A time traveler? Read for yourself.
More from Our Members…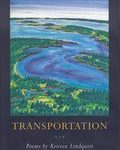 Kristen Lindquist, Transportation, Megunticook Press (December 2011) Kristen's poems have been read by Garrison Keillor on "The Writer's Almanac," and her passion for birds and the nature of Maine runs through her poetry.
Expecting a visit from the grandkids? Jamie Hogan's The Firefly Ball (CreateSpace Independent Publishing Platform, November 2013) is a story of a magical summer night that starts with an invitation from the fireflies.
More from Our Members…
Davlov Ipcar's Maine Alphabet (Islandport Press, Board Book edition, October 2012) Davlov's love of Maine wildlife and coastal places are in full evidence here. The book is described as "a kind of love letter to her home state where she has lived and worked for almost 75 years."
Charlotte Agell's The Accidental Adventures of India McAllister (Henry Holt and Co., June 2010) Fourth grader India McAllister lives in Maine, where, as the only Chinese girl in her small town, she searches for her identity.
Maine Icons…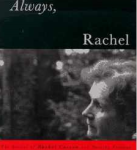 Some books are timeless because of the subject matter or who wrote them. Martha Freeman's Always, Rachel (Beacon Press, February 1994) is a collection of letters by Dorothy Freeman and Rachel Carson, the author of the landmark book Silent Spring. The letters, compiled by Dorothy's granddaughter, provide an intimate look at the woman who sparked the 1960s environmental movement.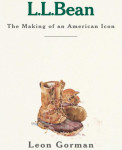 Leon Gorman is the grandson of L.L.Bean. His book, L.L. Bean: the Making of an American Icon (Harvard Business Review Press, October 2006) is the first authoritative, truelife telling of the iconic Maine retailer. Leon gives an insider's view—sometimes humorous, always captivating—of the struggles to balance necessary change while maintaining the brand's identity.
The same writer who wrote the children's classics Charlotte's Web and Stuart Little also published some wonderful Maine essays. E.B. White's One Man's Meat (Tilbury House, June 2003, 13th edition) consists of witty tales of daily life at White's Maine saltwater farm. Pick it up and you won't be able to put it back down.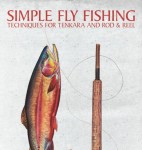 Patagonia founder Yvon Chouinard is among the authors of the just-published Simple Fly Fishing: Techniques for Tenkara and Rod and Reel (Patagonia Books, April 2014). As Yvon points out, modern flyfishing has become more complex, making it easy to become confused by the latest high-tech gear and the wide array of flies and tackle. In his new book, he and his coauthors teach readers how to discover where the fish are and at what depth as well as what they're feeding on. There are chapters on wet flies, nymphs, and dry flies. The authors include both the tenkara rod and regular fly fishing gear to cover all bases. Never tried flyfishing? Simple Fly Fishing reveals everything you need—and need to do—to succeed and fully enjoy this popular Maine recreation.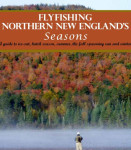 Complementing Yvon's book is Flyfishing Northern New England's Seasons (Wilderness Adventures Press, Inc., January 2014) by Lou Zambello. According to Lou, a lot has been written about the most famous American flyfisheries, but not so for the superb brook trout and landlocked salmon waters of northern New England. Lou's new book covers Maine as well as New Hampshire, Vermont, and western Massachusetts. A flyfishing guide, Lou covers all seasons, shares stories, instructions, and anecdotes from the Kennebec, Penobscot, Rapid, Presumpscot, Androscoggin, and Deerfield rivers; Grand Lake Stream; Rangeley, Moosehead, and Sebago lakes, and many other special Maine waterways.
More From Our Members…
Macauley Lord, L.L. Bean Fly-Casting Handbook (Lyons Press, March 2007) An update from the 2000 edition, Macauley's handbook was written for fly-casters at all levels, with sections that include the eleven habits of highly effective casters, the essential roll cast, double hauling, and other special techniques. The book is based on the methods time-tested in the L.L. Bean Fly Fishing Schools.
Additional Books by NRCM Members
Dianne Fallon's Pioneer on a Mountain Bike:  Eight Days Through Early American History (Piscataqua Press, 2014) invites readers to discover the history beneath the tarmac on a 400-mile mountain bike trek from Binghamton, New York to Kittery, Maine.  On her journey, the author encounters river armadas, Indian raids, real estate speculators, rebellions, and religious revivals, along with rags-to-riches entrepreneurs such as New York's William Cooper and Kittery's William Pepperrell. Readers will take away a fresh understanding of early America and the urge to plot their own journeys along less-traveled back roads.
Remember when purchasing any of these books, try your local independent bookseller or gift shop first.
 Maine Book Publishers
Tilbury House Publishers
Thomaston, Maine
Tilbury House is an independent publishing company founded 40 years ago. They publish books for all ages— E.B. White's essays (One Man's Meat) natural history guides (Maine's Favorite Birds, A Coastal Companion), award-winning children's picture books (Say Something, The Secret Pool, Eye of the Whale) and much more. Tilbury books explore cultural diversity, social justice, science, nature, and the environment. Tilbury also produces teacher's guides for some of their titles and offers the Tilbury Learning Center (TLC) section on their website, featuring classroom activities, literature links, and further resources for using our books in the classroom, with homeschoolers, or with for family use.
Down East Books
Down East Books features titles that reflect the diversity of Maine and New England, with books on gardening, travel, outdoor adventure, cooking, regional history, natural history, ghosts and the supernatural, humor, and children's books. They publish large-format photography and art books; classic Maine literature; Maine-based novels, how-to books on topics ranging from building fairy homes to gardens to finding buried treasure. Down East Books also offer books on knitting, quilting and crafting with sea glass; poetry and short story anthologies; and much more.
Islandport Press
Yarmouth, Maine
Islandport is a dynamic, award-winning publisher dedicated to stories rooted in the essence and sensibilities of New England. They strive to capture and explore the grit, heart, beauty, and infectious spirit of the region by telling tales, real and imagined, that can be appreciated in many forms by readers, dreamers, and adventurers everywhere. As their website says, "We tell stories," and all are firmly rooted in Maine culture, history, and outdoor life. Islandport Press maintains author blogs and has a social media presence, to help you stay up to date on the latest releases, author events, and much more.