Sponsor the 15th Annual Polar Bear Dip & Dash
A benefit for NRCM's work to fight climate change!
On December 31, 2022, NRCM's Polar Bear Dip & Dash will celebrate its 15th anniversary, welcoming hundreds of brave and chilly souls to Southern Maine Community College's campus in South Portland to run, walk, and make a splash as they raise money for climate action. This year, enthusiasm and excitement are building for the 15th anniversary as we are back in-person. We'd love to see your organization be part of it!
A Dip & Dash sponsorship displays your organization's commitment to Maine's environmental future, while providing visibility leading up to and at the event. Sponsoring organizations are promoted to NRCM's 25,000 members and supporters as well as our dedicated social media followers. Additional benefits on-site showcase your logo on our sponsor banner, and on signs along the 5k running route.
Why Become a Sponsor?
Hear from longtime Dip & Dash sponsor ReVision Energy about why they support this event:
"If you like to have fun while challenging yourself and helping to protect Maine's beautiful environment, then you don't want miss the NRCM Polar Dip & Dash (actually, it's dash through the 5K race and then dip in the chilly waters of Casco Bay!). ReVision Energy is a proud sponsor of the Dip & Dash because we know it's always a great time for our employee-owners, and because we are helping to protect the things we love about Maine: clean air, clean water and clean land. Along with a good workout, we also enjoy the piping hot coffee and tasty treats at the finish line! Please consider getting your business involved in this awesome wintry event—in our experience, the people who participate and spectate pay attention to which businesses are sponsoring and go out of their way to support them. It's a win, win, win!" —Phil Coupe, Co-founder, ReVision Energy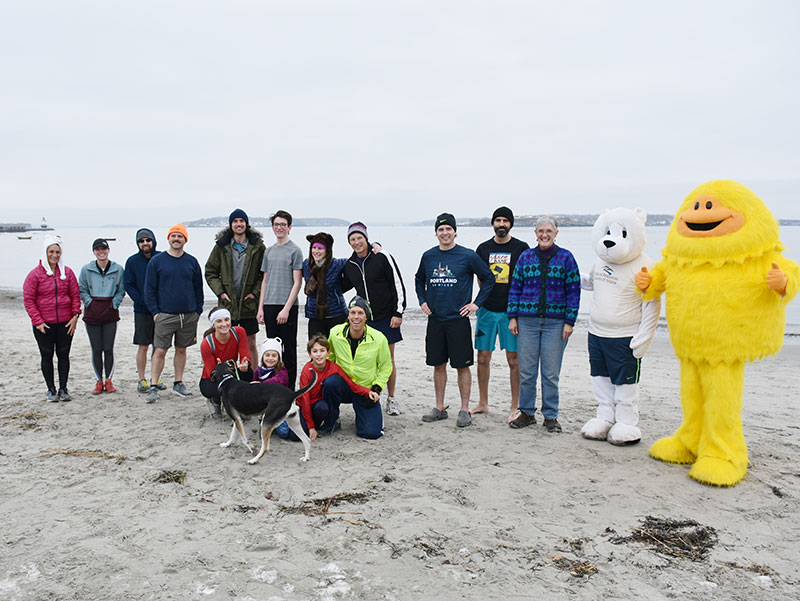 For more information, or to talk through which sponsorship option is best for your business, please contact Kathleen Gilbert.