Ten towns representing almost 95,000 Mainers have already adopted the Recycling Reform Municipal Resolution. An additional 1,500 Mainers have signed NRCM's petition. Recycling Reform will secure the future of Maine's recycling programs. 
Recycling Reform for Maine is a type of law that is used all over the world to better manage recyclables.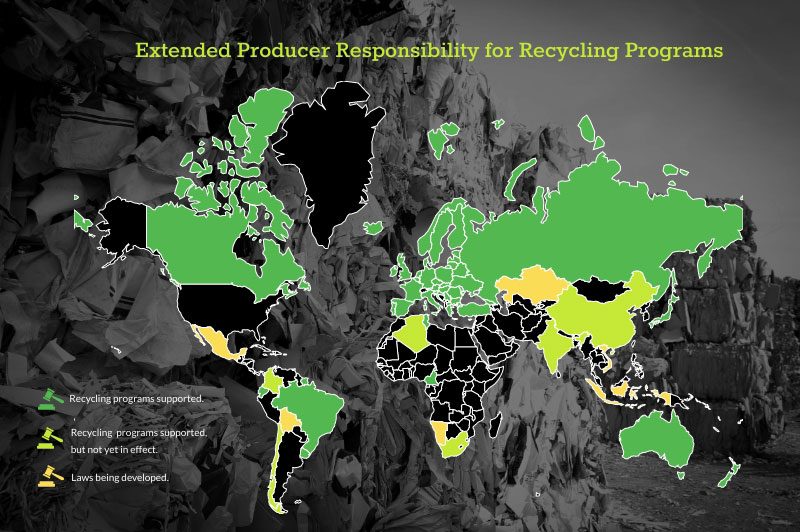 With the recent global shake-up in recycling markets, Maine's towns need a sustainable solution. Lawmakers will be deciding this winter whether or not to implement this law for Maine's towns, and they need to hear from you.
Asking your town adopt the municipal resolution is the easiest way for your town to show its support for this law. When the Natural Resources Council of Maine testifies in support of Recycling Reform this winter, we will deliver your town's resolution to Maine's lawmakers. The governor and legislators are hearing from big industry lobbyists who don't want to take responsibility for the waste they make. It is urgent that our government hear from the Maine people, who overwhelmingly do want this law. 
This law is town-centric; it will take the burden off taxpayers to save recycling programs when markets are unfavorable. The Maine Department of Environmental Protection estimates that this law will save Maine municipalities $16-17.5 million annually. It will help make Maine's recycling programs more effective, sustainable, and equitable by incentivizing less wasteful packaging, requiring producers to pay fees to municipalities, and by making sure that all Mainers have access to quality recycling programs. 
We need this law to ensure that Mainers can recycle now and into the future, but we also need it because recycling is a climate strategy. This law is the only law proven around the world to increase recycling rates above 50 percent. If Maine reached its 30-year-old goal of recycling 50% of its municipal solid waste, it would be like taking 166,000 cars off the road. 

Mainers have for too long been paying for a problem they didn't create. The high complexity of our waste stream goes to show that recyclability starts with the manufacturer, at the design stage. Despite what these companies tell us, our recycling woes are not the consumer's fault.  
Recycling Reform for Maine solves our recycling problems by addressing the core issue: the people who are making all the waste have no responsibility in managing it. Help us fix the problem. Ask your municipality to adopt the Recycling Reform resolution to show Maine's government that taxpayers shouldn't be responsible for managing the waste that big companies put into our communities. 
—Chrissy Adamowicz, NRCM Sustainable Maine Outreach Coordinator