The Penobscot River Trails provided a new and alluring destination for an April 12 cross-country ski, right before spring break. I drove north on I-95, passing miles of mostly bare ground and wondered if there would be enough snow outside of Medway to make this long drive worth it. About 12 miles north on Route 11, as I turned in by the bright blue and green sign for the trails, I stopped on the first bridge to stake as pic showing that there was indeed plenty of snow in these woods.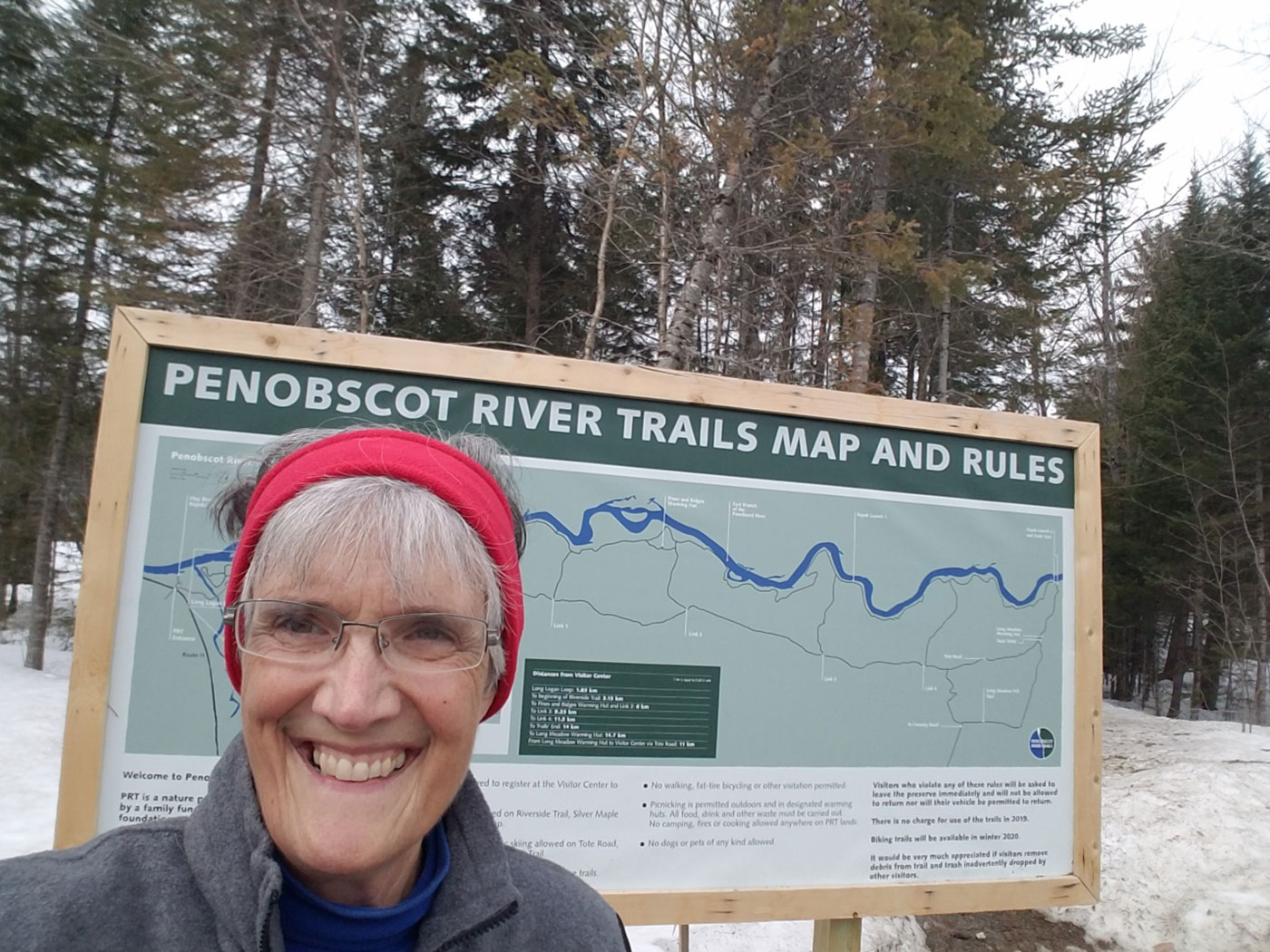 The beautiful Visitor Center was open but there was nobody there. The school groups that this Maine Outdoor Education Program center usually hosts were likely done coming for the year. I had the place almost entirely to myself. The remaining tracks for the groomed trails were still very passable, and I was on my way. The temperature hit 47 degrees that afternoon, as I skimmed along the East Branch of the Penobscot in my turtle neck and sleeveless fleece, checking out animal tracks, oak trees still frozen in swamps, rushing little streams, and the shadows of Maine trees spanning the snow that spread in all directions.
There was no human sound coming from any direction, just the breeze rustling leaves and the splash of something in the water. I felt so lucky that the Butler Conservation Fund created this space, plus these miles of trails, and has made them open to the public. What a gift to the people of the Katahdin region and all the rest of us who will take the time to venture there from afar. It's a reminder of the beauty that exists in Maine, in rich supply, as long as someone makes sure it is protected.
—Lisa Pohlmann, NRCM CEO