It's February, can you believe it? Around this time of year, a lot of us are getting tired of Old Man Winter and are looking forward to the first blooms of spring.
Good news! We have only one more month left of meteorological winter (which runs from December 1st through the end of February).
That means we are actually two-thirds of the way through the coldest three-month season of the year! The days are noticeably longer and on some sunny afternoons you can almost catch a hint of spring in the air.
With the promise of spring, let's start planning! This is the perfect time to plan for the gardening season in Maine. I bet you're already scheming and daydreaming about what you'll grow this year.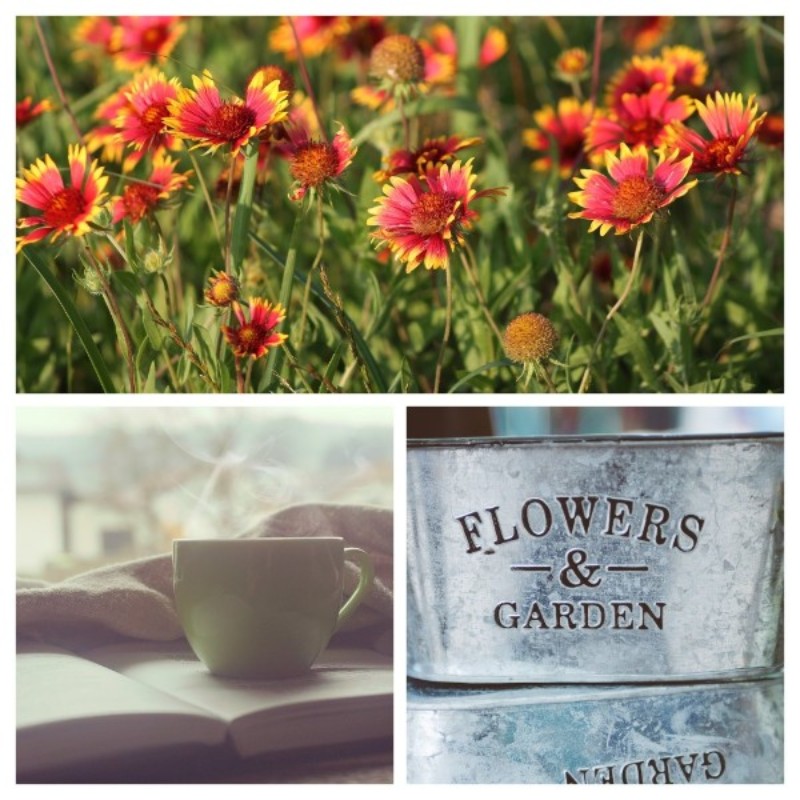 Have you been thinking about creating a more intentional space for wildlife, but you're not sure where to start?
I'm here to tell you that you just need to start somewhere, and the best time to start is now. I'm also here to help! So make yourself a cup of hot coffee or tea, and grab a pen and paper. Set some goals and make some notes. A little planning now will go a long way to help you achieve your overall vision.
This is also the perfect time to schedule your in-person property consultation with me, before I get too busy. By booking now, you'll make sure to reserve your spot for a spring or summer consultation.
Wouldn't it feel great to take that next step – to begin crafting your habitat vision at home with my personalized attention and custom recommendations?
Let's review a few of the reasons we should plan our gardens now.
Planning ahead gives you plenty of time to source your seeds or shrubs.
The 2018 seed catalogs are hot off the presses and inventory is stocked.
We have about 3-4 months until our last spring frost date, giving you time to order and plant any seeds you want to start indoors.
Tree and shrub sales have been scheduled for the year, and you'll have ample time to think about what you want to purchase.
A lot of the best plants for wildlife are not always easy to find. If you think ahead, you'll have time to shop around, and even custom order something from a seed company or nursery.
My Top Tips for Planning a Habitat Garden:
My definition of a habitat garden is: an intentional, cultivated space designed to benefit wildlife.
1. Plant natives.
Plants are the basis for habitat because they support insect populations, which in turn support all other higher forms of life in our backyards and wooded properties. Most insects can only use plants that they co-evolved with (i.e., native plants). If your goal is to support wildlife – native plants are the way to go.
Many nurseries stock "cultivars" or "nativars" which are so-called natives that have been bred to have day-glow foliage, double flower heads, disease resistance, or other selected traits. A clue that you are looking at one of these artificially selected plants are names like "Razzmatazz" or "Pink Double Delight." Double flowers often make it difficult for bees and butterflies to gather pollen and nectar. Some nativar blooms are sterile, too, which means no seeds for birds, and no self-sowing in the garden. Responsible non-native plants (that are not invasive) may have their place in your landscape as well (especially the annuals listed below, see #4).
A great way to get around this is to sow wild-type seeds yourself. The time to do this is late fall into winter. To learn more, see Wild Seed Project, and also check out the events list below.
If you want to attract birds, bees, butterflies, you must cultivate a landscape rich in native plants because they support a diversity of native insects, the basis of the food web.
2. Plant Shrubs for Bees, Butterflies, Birds & More
Shrubs are workhorses in the habitat garden. They offer instant gratification, too. Transplant a container-grown shrub and you have created instant habitat – flowers, fruits, and cover for wildlife. Although they may start small, many species are fast growing and the benefits quickly multiply. Aesthetically, even just a single shrub provides interesting structure and depth. A wide variety of native shrubs can be selected to attract specific birds and pollinators. Some great choices to start with are dogwoods and viburnums.
Mark your calendar: the Fedco tree sale is May 4th and 5th – deemed by Downeast Magazine as the "best springtime tradition." They have a great selection of reasonably-priced native shrubs and trees.
3. Plant Perennials for Pollinators
There are so many beautiful native perennials to choose from that will attract bees, butterflies, and hummingbirds to your garden. Asters, coneflowers, butterfly weed, and bee balm are excellent choices. Come to one of my upcoming talks to learn more about planting for pollinators.
4. Plant Annuals that Attract Beneficial Insects
Beneficial insects are key to garden health and ecosystem function, and are essential to successful organic gardening methods. They control garden pest populations, pollinate our crops, and much more.
Mary Gardiner, author of Good Garden Bugs, recommends a list she calls "The Sweet Seven": dill, coriander, buckwheat, sweet alyssum, fava beans, Phacelia, and borage. You can hear an interview with Mary at A Way to Garden with Margaret Roach.
I also recommend Mexican sunflowers, scarlet runner beans, calendula, and nasturtium.
Remember: a little planning ahead, calling around, and some thoughtful research will allow you the time needed to source the best native plants for wildlife.
Sometimes protecting the earth can seem overwhelming. But there are things people can do in their own yard to make the world a better place for native wildlife. Several times each month, Deborah Perkins will be sharing her 25 years of knowledge and experience with readers of this blog. The tips she provides here are just a small sampling of what she provides to clients interested in creating habitat for birds, bees, butterflies, and other wildlife. Visit her First Light Wildlife Habitats for more information about how Deb can help you enhance your property for the benefit of native wildlife.