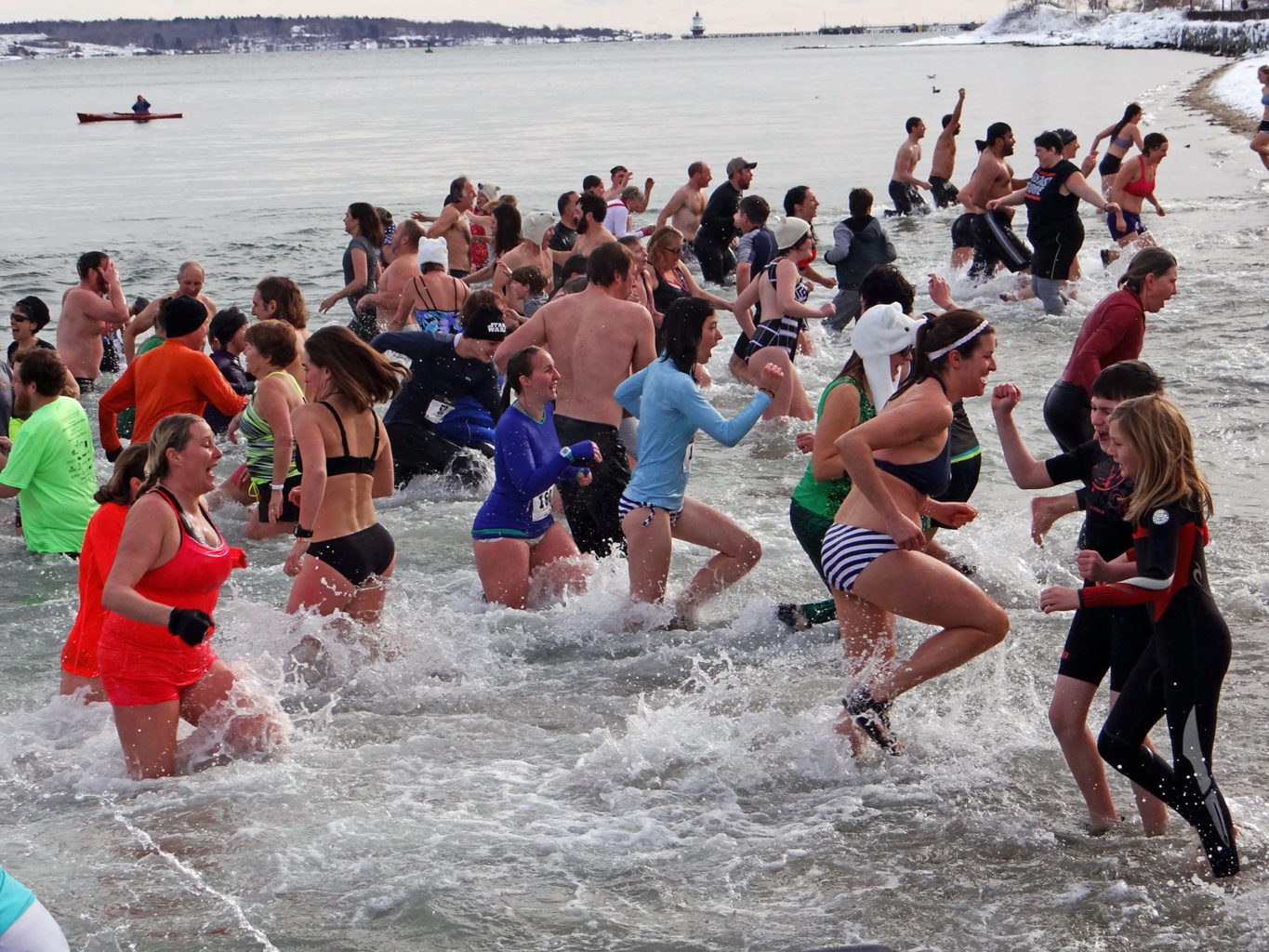 To celebrate our 10th annual Polar Bear Dip & Dash happening in Portland's East End on Sunday, December 31, 2017, we want to invite you to enter our trivia contest, featuring questions all about this fun, crazy event! Everyone who enters gets a free NRCM decal. The person with the most correct answers will receive a polar bear mug hand-crafted by a Maine potter. Deadline to enter was Friday, December 15 at noon.
Note: All answers were calculated through the end of our 2016 Dip & Dash and do not include any funds raised so far this year.
This contest is now closed. Thanks to all who entered!