To College Students across the State of Maine,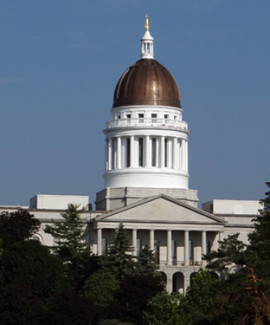 On March 1st, the Natural Resources Council of Maine (NRCM) will be hosting their Citizen Action Day in Augusta. We are encouraging college students from across the state to participate in this event. Civic engagement is a critical aspect of everyday life in a democracy and contributes to the overall well-being of our society. A Citizen Action Day like this allows young people the opportunity to take part in governmental affairs and learn more about the political systems that influence daily life in America. As college students in Maine, we can work together to address pressing environmental issues in the state and ensure that all citizens have a voice in our environmental future. The importance of taking action on environmental issues starts with legislative action.
During the Citizen Action Day, we will learn about current environmental policies going through the legislature. With this information, we will work to communicate effectively to our policymakers with guidance from NRCM. We will then march to the Statehouse, to meet with legislators and discuss these important issues. For more information about the event, please visit NRCM's Citizen Action Day page.
Thank you and we hope to see you there!
-Unity College Students
Michael Rossi '16, Environmental Policy, Law and Society
Anthony Holzhauser '19, Wildlife Biology and Wildlife & Fisheries Management?