NRCM was pleased to host a special event with leading climate experts on Wednesday, October 16, 2013 following our annual meeting. The program, A Conversation about Climate addressed climate change in Maine and what can be done at the state, regional, and federal levels to limit it.

Due to the federal government shutdown, Senator Angus King, who was scheduled to moderate the panel, was unable to attend. He did send a letter that was shared with the audience, and clips of his recent Senate floor speech about climate change were shown.
What do Maine people think about climate change? We asked a few at ourConversation on Climate and they say it's time for climate change action in Washington, and Senators Susan Collins and Angus King should lead the charge! Watch video here.
Click here to watch Dr. Mann's presentation. The full panel discussion will be posted online soon.
Our distinguished panel included: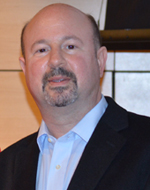 Michael E. Mann is Distinguished Professor of Meteorology and director of the Earth System Science Center at Penn State University.
Dr. Mann was a lead author on the Observed Climate Variability and Change chapter of the Intergovernmental Panel on Climate Change (IPCC) Third Scientific Assessment Report in 2001 and was organizing committee chair for the National Academy of Sciences Frontiers of Science in 2003. He has received numerous honors and awards, including NOAA's outstanding publication award in 2002 and selection by Scientific American as one of the fifty leading visionaries in science and technology in 2002.
Dr. Mann is author of more than 160 peer-reviewed and edited publications, and has published two books including Dire Predictions: Understanding Global Warming in 2008 andThe Hockey Stick and the Climate Wars: Dispatches from the Front Lines in 2012. He is also a co-founder and avid contributor to the award-winning science website RealClimate.org.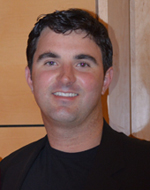 John Ready is co-owner of Ready Seafood Company in Portland. He and his brother Brendan began harvesting lobsters as children, working their own traps from the age of 9. After pursuing business degrees, they established Ready Seafood in 2004. The company has grown to more than 50 employees and ships millions of pounds of live lobsters around the world each year.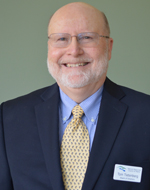 Thomas H. Tietenberg is Mitchell Family Professor of Economics (Emeritus) at Colby College. An environmental economist and the author of more than 100 articles, essays, and books, Dr. Tietenberg was the team leader for the United Nations project that laid the foundation for the design of the emissions trading, joint implementation and clean development mechanism components of the Kyoto Protocol on Climate Change. He is a close advisor to NRCM, where he also serves on the Board of Directors.