Celebrate Aveda Earth Month
Support Our Work Protecting Maine's Clean, Beautiful Waters
Events & Activities at Aveda Salons across Maine
Throughout April — Earth Month — Aveda salons in Maine promote NRCM's work protecting Maine's lakes, rivers, streams, and coastal waters.
Share Your Aveda Earth Month Photos with Us for Your Chance to Win!
Prize: Enter to win two tickets for a Hardy Boat cruise. Choose from a seal watch, Monhegan Island voyage, puffin cruise, and more!
How to enter: Snap a photo of yourself getting a service at a participating Aveda salon and send it to us at nrcm@nrcm.org or post on social media using the hashtag #AvedaNRCM before Monday, May 8th.
We are pleased to partner with these participating Aveda salons:
Five locations:
401 Main Street, Saco (207) 282-6200
173 Route One, Scarborough (207) 885-9595
215  US Route One, Falmouth  (207) 781-4661
15 Main Street, Freeport (207) 869-4004
438 US Route One, Yarmouth (207) 847-4047
Get Your Raffle Calendars at Acapello Salons or the Mensroom Salon and Lounge!
Winners Drawn Daily throughout April
All
Acapello
salons as well as the
Mensroom Salon and Lounge
in Portland will be selling raffle calendars for $10 each, with raffle items and prizes that include gift certificates to restaurants and other local businesses, and much more. Prizes will be drawn daily throughout the month. Winners will be posted on their
Facebook page
—be sure to "Like" them!
567 Bangor Road, Ellsworth
Call to schedule your appointment today at (207) 412-0063
91 Silver Street, Waterville
Call to schedule your appointment today at (207) 872-2242
Enter Apollo's Earth Month Raffle with your chance to win more than $500 worth of amazing prizes!
3 raffle tickets for $5 or 12 tickets for $15! Or round up your change and receive one entry in the drawing.
A Capilo School
43 Bridge Street, Augusta
Call to schedule your appointment today at (207) 621-9941

Four Locations:
25 Mechanic Street, Camden (207) 236-ENVY (3689)
75 Maverick Street, Rockland (207) 594-HAIR (4247)
312 Water Street, Augusta (207) 623-6209
1K Belmont Avenue, Belfast (207) 338-3148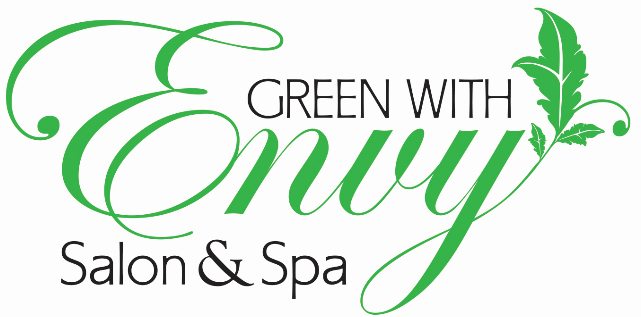 Cut-a-thon at All Green With Envy Locations!
Sunday, April 30, 2017 from 1:00-5:00 p.m.
All haircuts are $30, with children's haircuts just $20. Book your appointment today!
20% off prebooked appointments
20% off retail
Raffle prizes
All money raised from this event will be donated to NRCM in support of our work to protect Maine's clean and healthy rivers, lakes, streams, and coastal waters.
45 Wells Plaza, Suite 6, Wells
Call to schedule your appointment today at (207) 251-4688
41B Rodick Street, Bar Harbor
Call to schedule your appointment today at (207) 288-2710
8 Market Street, Hudson, Massachusetts
Call to schedule your appointment today at (978) 562-2182
Sereni stylists and staff will be participating in the Crusade for Clean Water on Sunday, April 30 in Hudson.
This 5k run/walk supports clean water and money raised by Sereni will benefit the Clean Water Fund and the clean water work of the Natural Resources Council of Maine.
$10 donations get you a scratch ticket for your chance to win great prizes.
$20 donations enter you for a chance to win Sereni's Earth Month raffle basket full of great local and Maine items.
NRCM is Maine's most effective nonprofit working statewide for protections for our state's water resources. With an unmatched level of expertise, we harness the power of science and the voices of people who love Maine, pushing for laws that protect our environment. We engage citizens and businesses through events, online tools, and materials. Since 1959, NRCM has led efforts to keep Maine's waters clean and beautiful. Over the last year, we:
√ Helped Communities Protect Water Resources We created "community toolkits" that provide essentials for establishing community-based sustainability efforts to ban or discourage single-use shopping bags and foam food containers. These efforts eliminate litter and reduce pollution in our waterways and along our coastline.
√ Defeated Efforts to Weaken Protections against Oil Spills Under current law, people who spill oil are protected from fines if they promptly notify the Department of Environmental Protection (DEP). This allows DEP staff to respond quickly to spills, before they become an even bigger problem in the environment. Lobbyists from oil companies tried to weaken this good law, but failed thanks to the expertise of NRCM staff members. This victory underscores the importance of NRCM's watchdog role, today and for the future.
√ Completed Restoration of Maine's Mightiest River As a founding member of the Penobscot River Restoration Project, we completed construction of the Howland fish bypass on the Penobscot River, the last step in this world-renowned restoration project. Now, 11 species of sea-run fish have better access to 2,000 miles of Penobscot River habitat. By better connecting the Penobscot headwaters to the Gulf of Maine, the restored river provides major recreation opportunities and benefits to people, fish, and wildlife while maintaining energy production on the river.
√ Ensure Wetlands Protections This year, we helped defend a 350-acre southern Maine wetland against a push to exempt an inappropriate development from meeting two of Maine's key environmental laws. These wetlands serve as important stopover and breeding habitat for dozens of species of migratory birds. We brought our scientific expertise to bear in this issue, along with NRCM member voices. We will continue to watchdog efforts to weaken laws protecting Maine's wetlands.
NRCM is proud to be working with Aveda to promote Earth Month and invite you to participate in Aveda's activities in support of clean and healthy waters for Maine. Donations to NRCM are tax-deductible to the extent allowed by law. Thank you! If you take photos at any of these events, please make sure to share them using #AvedaNRCM and #Avedacleanwater.