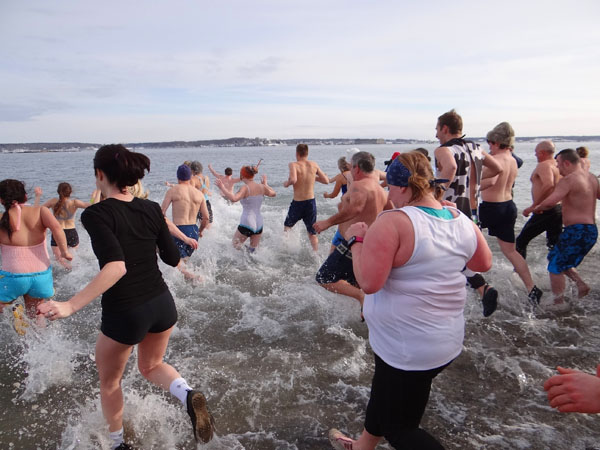 Join us for the Polar Bear Dip & Dash on Wednesday, December 31st, in Portland's East End! A 5k or ocean dip in winter in Maine to raise funds to combat global warming is fitting. Weather patterns are changing from one extreme to the next and our seas are rising. The effects of climate change on Maine's environment are severe. Energy efficiency, clean air, and renewable energy sources are a priority for NRCM. Every cent raised will be used to directly support this work and consequently help to reduce harmful global warming emissions.
Registration is open for NRCM's 7th annual Polar Bear Dip & Dash! Click here to register.
The event starts with a 5K walk/run around Back Cove and then just after noon, the icy cold ocean "dip" takes place on East End Beach.
This event is tons of fun, and all funds raised support our work to reduce global warming pollution. Plus, it's a great "bucket list" item to check off!
Learn more here: nrcm.kintera.org/dipdash. Sign up today! We hope to see you in Portland on Wednesday, December 31st!